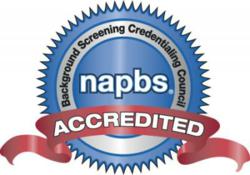 Cleveland, OH (PRWEB) October 15, 2012
If a company uses a talent management platform to identify, attract and manage the hiring process and then calls on a background screening provider to help determine hiring eligibility, it's probably doing okay. But what if the hiring process could go from good to great through a streamlined integration of the two platforms? No longer just a vehicle for transferring data, today's integration technology ensures the candidate experience and an organization's compliance are front and center.
HR professionals are invited to attend a free webcast from EmployeeScreenIQ, the leading global provider of background screening services, and discover how a seamless and strategic platform integration that maximizes the efficiencies of both technologies can serve up real, measurable benefits while still keeping your stakeholders interests front and center. Scheduled for October 24 at 2 p.m. EST and titled, "Get Your HR Nerd On: Background Checks Through Platform Integration," this anything-but-dry panel discussion will feature the collective wisdom of some of the industry's most forward thinkers.
Veteran recruiting executive Susan Strayer, who has worked with some of the world's foremost brands including Marriott International and The Ritz Carlton Hotel Company, will demonstrate how an integration done right can make HR the hero by saving a company valuable time, energy and resources. James Thomas, Vice President of Marketing at Talent Technology Corporation, and Nick Fishman, Chief Marketing Officer at EmployeeScreenIQ, will offer tips and best practices for integrating successfully while preserving the all-important candidate experience.
Webinar attendees will discover:

Quite Title Action