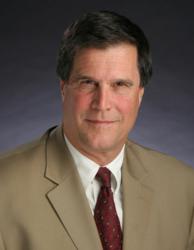 Irvine, California (PRWEB) October 09, 2012
DeedAndRecord.com provides new online service to transfer Hawaiian timeshares into a Living Trust by quit claim deed. Living Trusts avoid probate, but only if the timeshare is titled in the name of the trust.
Timeshares are not funded into a trust because they were either omitted when the trust was created or the timeshare was acquired after the trust was created. For more information go to deedandrecord.com or email Mark@DeedAndRecord.com or call 949-474-0961.
Deed and Record does it all: title search for legal description and ownership; quit claim deed for signature; request for tax transfer tax exemption and filing with the State of Hawaiis Bureau of Conveyances.
Save Money
Deed and Record is the low cost provider in quit claim deed preparation and recording. Save $ 500 compared to other deed preparers.
Why a Quit Claim Deed?
A quit claim deed does not contain any implied warranties. The owner who quit-claims real estate simple conveys whatever ownership interest he or she has along with any debt or loans secured by the property. The quitclaim owner makes no promises and the property is taken as is. A quit claim is the easiest and cheapest way to transfer timeshare ownership to a trust, add or remove a co-owner or give away a timeshare.
Trusts Compared to Wills
A will is the transfer of real estate from the person who has died to persons who are living under the supervision of the Hawaiian Probate Court. Probate is a court action, costing about 5% of gross assets and taking about one year to complete.
A trust is similar to a Will, but with one major exception. That exception is how assets are transferred from the person who has died to persons who are living. Asset transfer by trust is a two step process.
First, real property and timeshares are transferred by quit claim deed in a Trust while the person is living, hence the term "Living Trust." After the person has died assets are transferred from the trust to persons who are living as directed in the Trust. Post death transfer of real estate property by Trust avoids court, costs less than $ 500 and takes one hour to complete.
Company Profile
Deed and Record is a website to market quit claim deeds for real property transfers into or out of trusts, between spouses and to add or remove co-owners. The Company records deeds it has prepared with the appropriate government agency. Deed and Record does not offer legal advice or services. For legal advice on estate planning, go BidwellLaw.com
The Company markets through websites, primarily DeedAndRecord.com. The owner of the websites is Mark W. Bidwell, Attorney at Law and CPA Inactive. The office is located at 18831 Von Karman Avenue, Suite 270, Irvine, California 92612. Phone number is 949-474-0961. Email is Mark(at)DeedandRecord(dot)com.